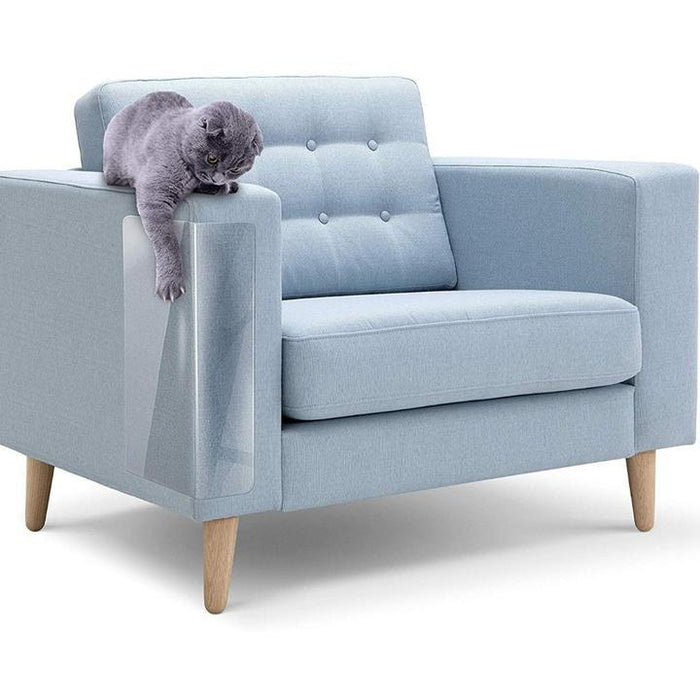 CatShield Pro - Furniture Scratch Protector
Offer Ends
🎄 Advent Sale - Save up to

£10.00
🎄 Advent Sale - Save

£0.00
Original price
£14.95
-
Original price
£24.95
Protect Your Beloved Furniture with CatShield Pro – The Ultimate Defense Against Cat Scratches! Never worry about unsightly claw marks or damaged furniture again. This innovative, transparent furniture scratch protector, ensures your home remains stylish and inviting, while providing a scratch-resistant haven for your furry feline friends.

Invisible Protection & Happy Home
Our revolutionary furniture scratch protector is designed with both you and your cat in mind. Made from a transparent, high-quality material, CatShield Pro seamlessly blends with your furniture, allowing its natural beauty to shine through while protecting it from even the most persistent scratchers.
Experience the joy of a well-kept home, without sacrificing the happiness of your furry family members.

Protect Every Piece in Your Home
CatShield Pro comes with an incredible ease of application and versatility. Designed to effortlessly adhere to any furniture surface, from leather and fabric to wood and glass, our scratch protector ensures that every piece in your home can be safeguarded against your cat's claws.
The self-adhesive backing and simple, customizable sizing make installation a breeze, allowing you to confidently protect even your most cherished heirlooms.

DETAILS
Transparent and high-quality material




Easy to apply and customizable sizing

Works on all furniture surfaces

Perfect for all cat households

Set includes:
2-Pack (30x45cm): 2x CatShield Pro, 8x Tack (optional for extra strong hold)
4-Pack (30x45cm): 4x CatShield Pro, 16x Tack (optional for extra strong hold)
8-Pack (30x45cm): 8x CatShield Pro, 32x Tack (optional for extra strong hold)

* All orders are processed within 1-2 business days, our typical delivery frame 7-10 business days.  Depending on your location, you may receive your item much earlier.