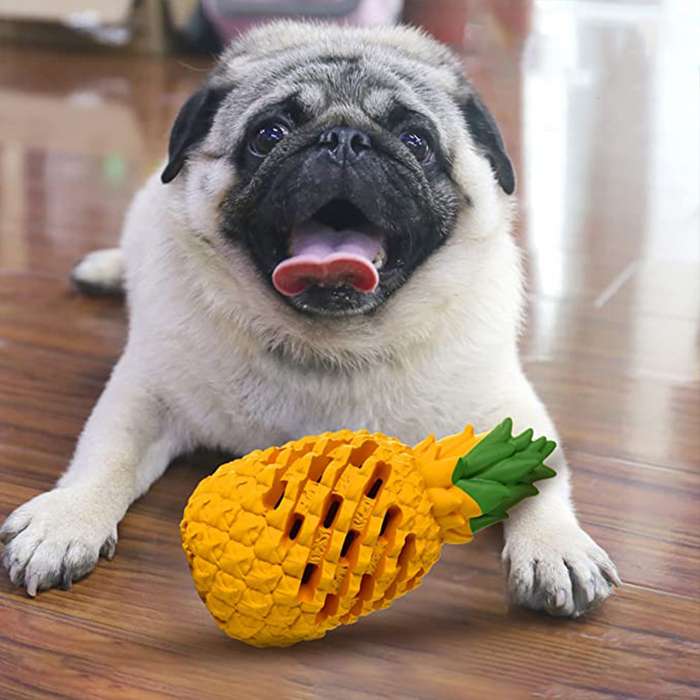 Chewfinity - Indestructible Chew and Treat Toy
Offer Ends
🎄 Advent Sale - Save up to

£10.00
🎄 Advent Sale - Save

£0.00
Original price
£24.90
-
Original price
£29.90
Embrace endless joy and peace of mind as your beloved furry friend relishes the thrill of the indestructible Chewfinity, a delightful and rewarding chew toy that not only stands up to the toughest chewers, but also hides tantalizing treats inside, creating a captivating and long-lasting playtime experience, packed with excitement and bursting with flavor, all while promoting dental health and reducing destructive behavior – truly a game-changer in your pet's play routine that's built to last!

Unleashing Non-Stop Delight: The Ultimate Chew Toy Experience
Chewfinity is not your average chew toy. It's designed to stand up to the toughest, most determined chewers out there. Your dog will enjoy a non-stop playtime filled with delight, as our toy challenges their problem-solving skills. The real magic? It's all in the thrill of the hunt for hidden treats!

This pineapple-shaped surprise enhances mental stimulation, promoting healthier, happier dogs. It's not just about fun, it's about enriching your best friend's daily life.

Dental Health and Endless Amusement
But that's not all! Chewfinity also helps promote dental health. As your dog chews, the toy naturally cleans their teeth, helping to maintain a radiant, healthy smile. Your pooch gets to have a blast, and you get peace of mind knowing their oral health is taken care of. 


Provide your fur kid the endless amusement they deserve, all while ensuring their happiness and health.
DETAILS
Indestructible Dog Toy and Interactive Treat Dispenser




Strong Chewers Toy




Mental Stimulation for Dogs

Perfect for all Dogs and Breeds

Healthy Dog Playtime with Enrichment Toy

Sizes:

Small (8.51x4.32cm), Large (17.02x8.13cm)
* All orders are processed within 1-2 business days, our typical delivery frame 7-10 business days.  Depending on your location, you may receive your item much earlier.