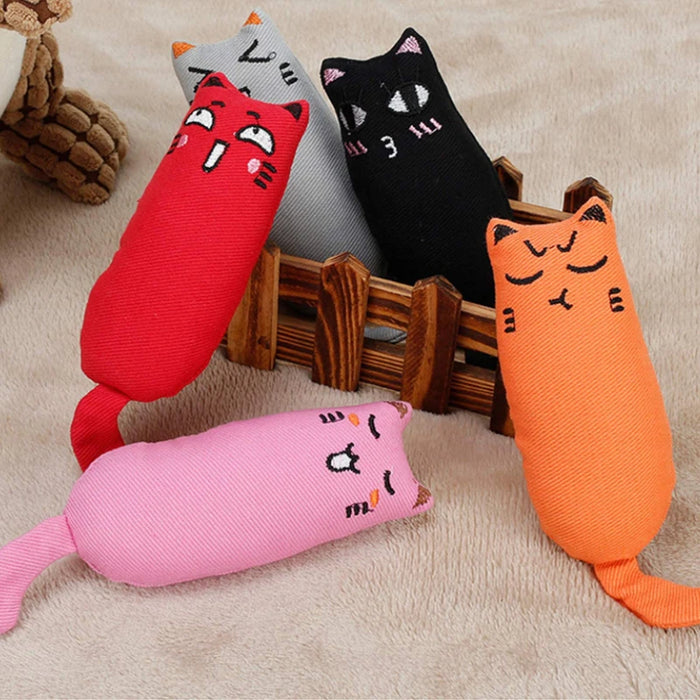 🎄 Advent Sale - Save

£10.00
🎄 Advent Sale - Save

£10.00
Original price
£24.90
-
Original price
£24.90
If you're looking for the perfect way to pamper your feline friend, look no further than Fluffpaws! This cute and cuddly plush toy is designed to drive your cat wild with its irresistible catnip scent, leaving them purring with delight. Watch as your furry friend plays and pounces with joy, completely entranced by the delightful aroma of catnip.

Upgrade Your Cat's Playtime
Designed with your cat's happiness and wellbeing in mind, Fluffpaws is the ultimate toy that your furry friend simply can't resist. With its cute and cuddly plush design and enticing catnip scent, this toy is a great way to provide your cat with endless fun and entertainment.

Watching your cat excitedly play and pounce with Fluffpaws will bring a huge smile to your face. Not only is Fluffpaws fun for your cat, but it also stimulates their minds, encouraging their natural instincts and playfulness.

Bring Out Your Cat's Inner Hunter
Fluffpaws not only provides endless entertainment and mental stimulation, but it can also help improve your cat's dental health. The soft and plush design of Fluffpaws can act as a natural toothbrush for your cat, helping to clean their teeth as they play and chew.

Regular play with Fluffpaws can help reduce the buildup of plaque and tartar on your cat's teeth, promoting better oral health and preventing dental problems in the long run.
DETAILS
Irresistible catnip scent

Stimulates natural instincts

Promotes dental health

Perfect for all cat households

Set includes: 3x Fluffpaws in color gray, red and orange

Size: approx. 15x6cm
* All orders are processed within 1-2 business days, our typical delivery frame 7-10 business days.  Depending on your location, you may receive your item much earlier.