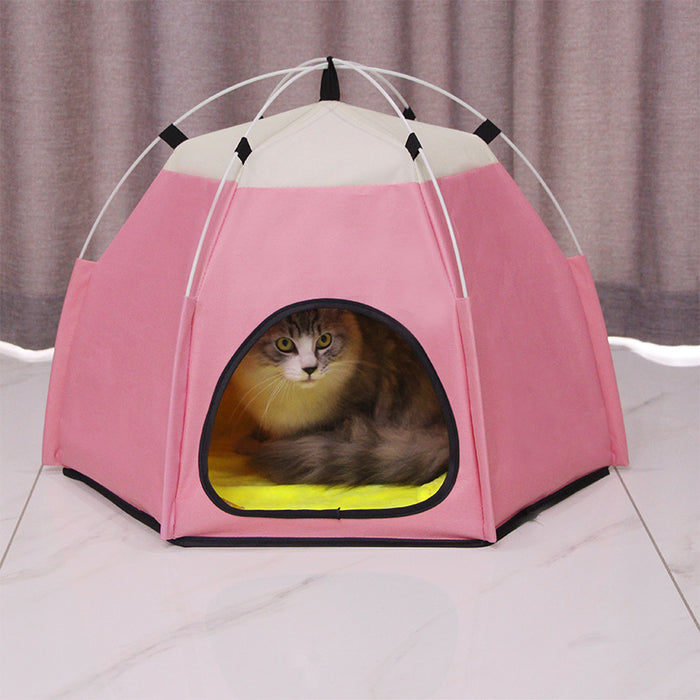 PetPalace - Indoor Luxury Pet Tent for Ultimate Comfort
Offer Ends
🎄 Advent Sale - Save

£10.00
🎄 Advent Sale - Save

£0.00
Original price
£24.90
-
Original price
£24.90
Unlock a new level of indulgence for your beloved pet with PetPalace, the indoor luxury pet tent offering ultimate comfort and privacy – a dream-come-true oasis for your furry friend that transforms your home into their personal spa retreat, all while enhancing your living space aesthetics and demonstrating your extraordinary love for your pet.

Your Pet's Personal Luxury Haven for Comfort and Privacy
Every inch of the PetPalace screams comfort and privacy. It's the ultimate snug spot your pet will adore, adding a dash of luxury to their daily lives. Imagine their tail wagging as they find solace in their personal haven, away from the hustle and bustle. It's more than a product; it's a gateway to joyous tail wags and content purrs.

The Perfect Fusion of Style and Convenience
PetPalace is a stylish addition that seamlessly integrates with your interior aesthetics. You're not just providing comfort for your pet, but also adding a unique talking point for your guests. Yes, a pet tent can be a style statement!
Set up your PetPalace in seconds, no hassle, no fuss. Just a swift pop and your pet's palace is ready for them to snuggle in.
DETAILS
Ultimate Pet Comfort with Privacy-Enhancing Design




Perfect Interior Decor Complement

Joyful Pet Experience

Easy Set-Up

For Sizing Please See Product Picture
* All orders are processed within 1-2 business days, our typical delivery frame 7-10 business days.  Depending on your location, you may receive your item much earlier.