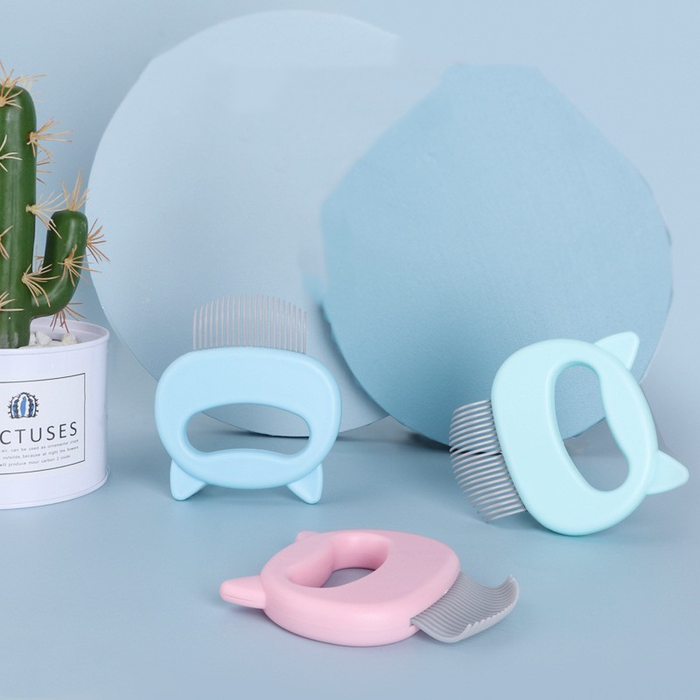 PurrfectComb - Pet Hair Removal & Massaging
Offer Ends
🎄 Advent Sale - Save

£12.00
🎄 Advent Sale - Save

£12.00
Original price
£29.90
-
Original price
£29.90
Give Your Cat the Ultimate Spa Treatment with PurrfectComb - Pet Hair Removal & Massaging! This is the ultimate pet hair removal and massaging tool that leaves your cat with healthier, shinier, and tangle-free fur, all while providing a soothing massage that will make your kitty purr with pleasure.

A Grooming Solution Your Cat Will Love
Traditional grooming tools are often ineffective, uncomfortable, and downright painful for your kitty. That's why we've created PurrfectComb - the ultimate pet hair removal and massaging tool that makes grooming time a relaxing and enjoyable experience for both you and your cat.

Our 2-in-1 shell comb gently massages your cat while removing loose hair, tangles, and knots, leaving your kitty's fur healthier, shinier, and free from any discomfort. Thanks to its elastic and ergonomic design, PurrfectComb won't scratch or tug on your cat's skin

Show Your Cat Some Love and Strengthen Your Bond
PurrfectComb is more than just a grooming tool - it's a way to bond with your furry friend and show them some love. With its gentle and effective design, it makes grooming time a delightful experience for your cat, helping to reduce their stress and anxiety while promoting relaxation and trust between you and your pet.

DETAILS
Pet hair removal tool with massaging comb




Gentle grooming tool for cats

Reduces cat's stress and anxiety while promoting bond 

Healthier, shinier and knot-free coat for cats

Set includes: 2x PurrfectComb (Blue and Pink) 
* All orders are processed within 1-2 business days, our typical delivery frame 7-10 business days.  Depending on your location, you may receive your item much earlier.