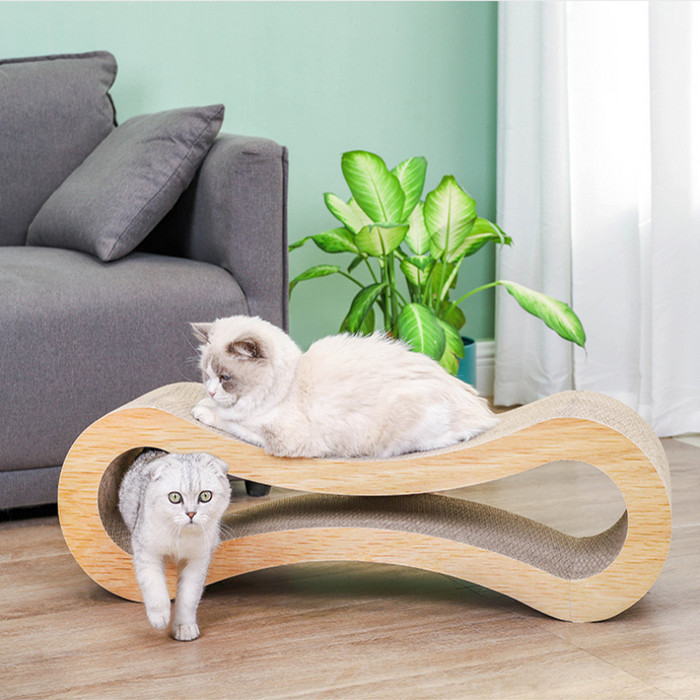 ScratchPalace
Durable Cat Lounge and Scratcher
Offer Ends
😸 Ensures blissful scratches and dreamy naps.
🔨 Double the joy with our reversible, durable design.
🛋️ Redirects those playful claws, protecting your cherished home pieces.
🎄 Advent Sale - Save

£20.00
🎄 Advent Sale - Save

£20.00
Original price
£44.90
-
Original price
£44.90
Discover the unparalleled joy and satisfaction your feline friend will experience with ScratchPalace, a durable cat lounge and scratcher that promises endless comfort, natural claw wellness, and the joy of an eco-friendly resting space, ensuring a happier, healthier kitty experience for your beloved pet.

Your Cat's Personal Playground Paradise
ScratchPalace goes beyond being a mere scratching post. Crafted meticulously with your feline's desires in mind, it promises a playground where every scratch, every leap, and every snuggle is an event of joy. Your cat will bask in hours of bliss, while fostering a healthy and active lifestyle.
Protecting Furniture and Embracing Sustainability
But there's more! ScratchPalace is also a guardian angel for your furniture, directing your cat's scratching instincts away from sofas and wooden surfaces, promoting a peaceful home environment. Embrace the joyous feline moments, free from worries about damaged furniture.
DETAILS
Comfortable Cat-Lounge

Durable Design with Attractive Aesthetics

Generous Space that Relieves Stress

Fun Playground for Healthy Claws

For Sizing Please See Product Picture
* All orders are processed within 1-2 business days, our typical delivery frame 7-10 business days.  Depending on your location, you may receive your item much earlier.