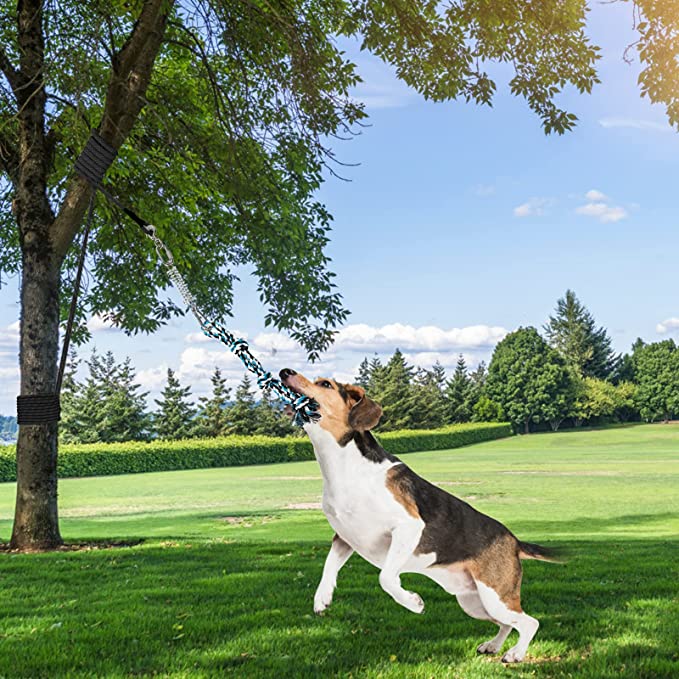 Tugster - Interactive Pull Toy
Offer Ends
🎄 Advent Sale - Save up to

£25.00
🎄 Advent Sale - Save

£0.00
Original price
£44.90
-
Original price
£54.90
Transform your backyard into a thrilling doggy playground with Tugster - the interactive pull toy designed to keep your furry friend entertained, physically engaged, and mentally stimulated - all while promoting bonding, reducing boredom, and ensuring a happier, healthier pup.

Easy-to-Mount Design for Endless Canine Fun & Fitness
Tugster's easy-to-mount design allows you to securely attach it to any tree, transforming your outdoor space into a captivating play area. Your pup will love the thrill of tugging on their new favorite toy, fostering a sense of achievement and keeping boredom at bay. Plus, it's a fantastic way for your dog to exercise, ensuring they stay fit and healthy.
Heavy-Duty Design Handles Your Pup's Playful Power
Crafted from robust materials, Tugster is designed to withstand even the toughest of play sessions. Put your mind at ease knowing that this heavy-duty toy can handle your dog's enthusiastic pulling and tugging.
You'll love watching your pup embrace their playful instincts while you enjoy peace of mind about the toy's durability.


DETAILS
Interactive dog pull toy
Tugster tree-mountable design
Robust, nearly indestructible materials
Physical and mental stimulation
Sizes: 5m rope, 10m rope
* All orders are processed within 1-2 business days, our typical delivery frame 7-10 business days.  Depending on your location, you may receive your item much earlier.